Jan 29, 2022
GDG DevFest UK & Ireland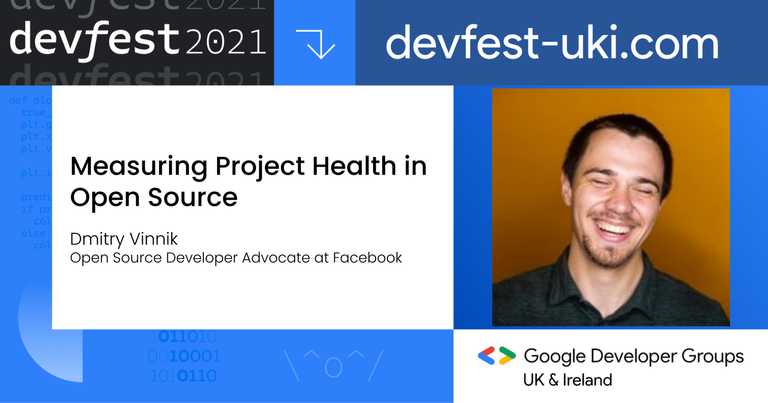 Presence
The 10,000 Steps of Open Source Project Health
Location
Virtual
Event Information
DevFest is one of the larger scale community-driven tech conferences in the UK & Ireland, carefully crafted for you by the Google Developer Group (GDG) community! GDG is a group of developers passionate about Google technologies with a strong focus on knowledge exchange and networking.
This year's DevFest UK & Ireland will be a hybrid one (in-person and virtual), with the in-person part being held at etc Venues St Paul's.
Learn about Mobile, Web, Cloud, AI, Machine Learning, Hot Tech and more from world experts. We also have a track dedicated solely on Diversity, Equity & Inclusion.
Recording